Call for Paper
Call For Paper For 'December Issue, 2023' (Vol 12 Issue 12)
We welcome big achievers, professors, research scholars to contribute their original works in forms of case studies, empirical studies, meta-analysis and theoretical articles and illuminate the pages with their universal ideas and fresh perspectives to make the journal synonymous to the entire research field.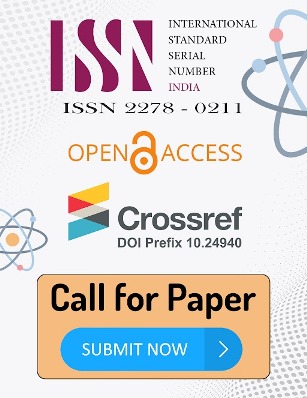 Publication Process
The publication process consists of the following steps. The ultimate objective of this process is to maintain utmost quality. The entire process is expected to be completed within 5-7 days.

1. After receiving the manuscript we will send a confirmation e-mail to the author.

2. Manuscripts will be checked by Plagiarism checker software.

3. Primary quality will be checked by the Editor.

4. The manuscript will be sent for a double-blinded review.

5. Based on the double-blinded review, the editorial team will take decision which will be communicated to the author. Decisions can be of three types: accepted without revision, resubmit with major/minor revisions, rejected.
6. After the final review process if the paper is accepted we will send a payment request to the author.
7. The author needs to deposit the publication fee within 3 days after receiving the payment request.
8. The reception of payment will be confirmed.
9. The author requires to submit the duly filled-up 'Author Declaration Form'.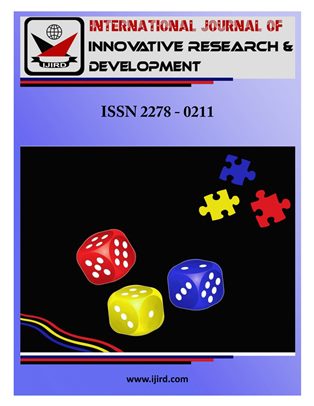 Publication Fee
There is no fee attached in the time of paper submission. Payment procedure will be notified to the author through e-mail only after the successful review process.
The author(s) needs to pay a minimum amount of USD 75 USD 70 excluding transaction charge as a publication fee (Included Publication charge, DOI from Crossref, Digital Certificate, Life Time Archive) for each accepted manuscript by the review panel.
Note: Our eminent editorial board members and reviewers are working voluntarily for the development of the research field. Our journal is an Open Access Journal, all the contents are available online to the readers without any charges to spread knowledge for a better world. So, the publication fee is our only source to meet the costs related to managing the journal.
Important Dates
> Last Date for Paper Submission: 25th December, 23
> 'December Issue, 2023′ Publication: 31st December, 23
Submit To
Please Submit your manuscript directly to submission@ijird.com. Read More...
Indexed/Listed